Clarks Grade 1N54 is a steep and scenic descent from the top of Skyline drive and Snow Summit down to Angeles Oaks from Big Bear. The trail is located in the San Bernardino Mountains of Southern California. This road is steep enough, that low range will be utilized on the trail and four wheel drive is recommend. The trail starts at about 7800 feet in elevation, and over the course of its 7.6 mile length, drop down to 4800 feet. This is 3000 feet of elevation drop from the top of the trail to the bottom.
Last reports from Clarks Grade indicate decent sized rocks and rutting which will be of concern for some stock vehicles.
The Forrest Service routinely closes this trail during the winter due to snow, mud and / or heavy rain, which could cause excessive erosion to the trail.
A Forest Service Adventure Passes are required if you plan on stopping along the way. As of September 2016, forest visitors parked in standard amenity recreation fee sites in the four southern California national forests must display a valid recreation pass. This includes sites on the Angeles, Cleveland, Los Padres and San Bernardino National Forests. Such is the once great state of California.
Trail Summary
| | |
| --- | --- |
| Name | Clarks Grade |
| Location | Big Bear, Sand Bernardino, California |
| Length | 7.6 Miles |
| Elevation change | 3000 feet |
| Forest Service Road | 1N54 |
Clarks Grade Trailmap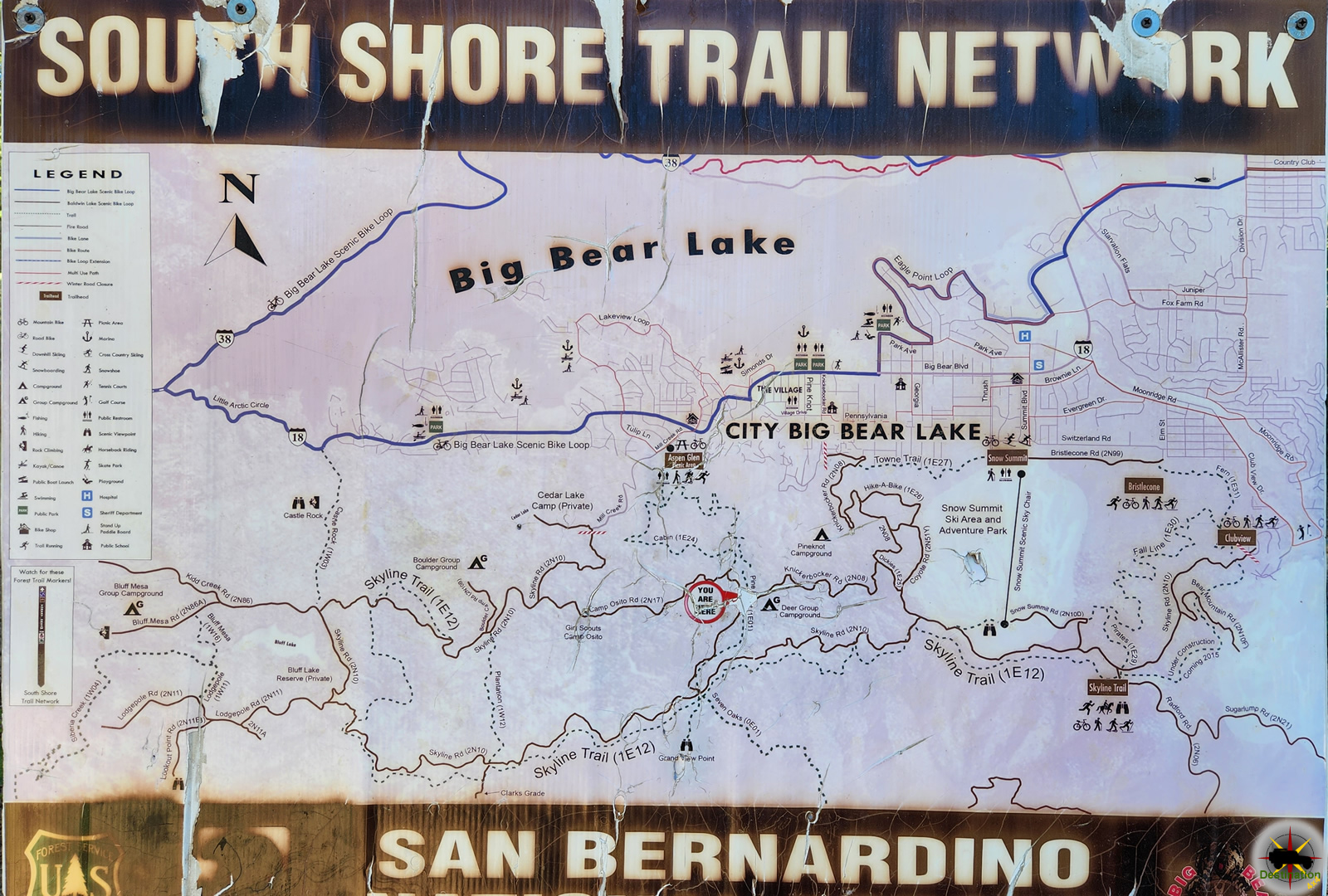 Camp Osito Road is a back country 4x4 trail which connects Knickerbocker Road to Skyline Drive in Big Bear, California. The seldom travelled road is…

Clarks Grade 1N54 Trail Head dropping down into Barton Flats from Skyline Drive. Clarks Grade 1N54 is a steep and scenic descent from the top…

Knickerbocker Road - 2N08 is a steep and beautiful drive from near the town of Big Bear, California to Skyline Drive. The route is a…

Skyline Drive 2N10 offers higher elevation views of Big Bear, California Skyline Drive 2N10 is the unofficial name for USFS Road 2N10 that begins just…